Falling in love with Fall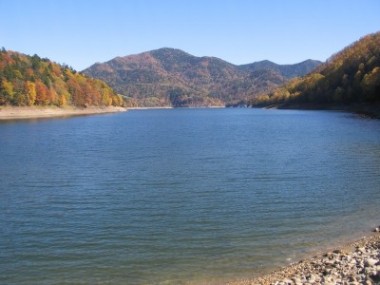 Welcome to fall and all it has to offer cold, gloomy days, early onset nights and the dreaded start of flu season. YUCK!!!
Still there are also the good things that come with autumn, thanksgiving, apple picking, warm baths and fireplaces. YAY!!!
This summer I spent quite a bit of my time (sadly not at the beach), looking for great things to blog about. There are books I can't wait to talk about, movies, fragrances, nail polishes, hair products, techie items, etc… I'll also fill you in on the pain that it has been redoing my kitchen. UGH! Before slipping comfortably into this sweater season the first thing on my list is to talk about is a book I read a few years ago and then reread again recently.
The book is called The Four Agreements. It was an Oprah's Book Club choice when I first read it. I thought at that time that it was good but really didn't take in what it was really saying. Then this past summer I saw the author Don Miguel Ruiz in an interview and listening to him explicate the importance of the agreements really drove the message home.
The four agreements are: be impeccable with your words, don't take anything personally, don't make assumptions and always do your best. They seem really easy don't they? Yeah but take a closer look at the meaning.
For me being impeccable with my words means being measured. To not just say something snarky when something is bothersome, but rather speak honestly without the edge, but even more important than that is to keep promises to myself. I will always keep a promise to someone else but if I tell myself that I will hit the gym, I never do. I always put things off that are about me. Which really has not served me well.
But after watching that interview I realized that if I just changed one of my actions in the agreements I could change my life. First thing on the list was to start going exercising (AGAIN). Proud to say that I have kept that promise and I feel impeccably good about myself. The vow I made was to exercise at least 3 times per week. That may seem like a lot but if you have ever tried going back to the gym you know that is easier said than done. I have also started doing all those small silly little things that I tell myself I will do (floss) and never do. Yes! Flossing can be lifesaving. Reduce the plague in your teeth and you lessen the stuff clogging up your heart.
The other three agreements are seemingly simple but you really have to think about them and how just enacting them can make you better. I will address them later but for now at least be smart with your words and make a promise to buy this book and change your life.
Happy autumn everyone!
Yours,
Gift Guide Goddess!